Hydro Power Station 2X160KN Electric Gate Winch Hoist
Product Description
Spillway Winch Gate Hoist-Winch Series
Hydropower station 2×160 KN Electric Gate Winch Hoist price
A single/Double lifting point sluice gate hoist is a new type of hoist which is dedicated to the dam gate of the hydraulic power station.
It is also the ideal replacement for the traditional hoist. It has the advantages of compact structure, stable running, convenient
the operation, easy maintenance, low noise level, and long service life.
The single/Double lifting point sluice gate hoist is not only in line with national GB/T10055-1996 construction hoist safety rules but
also in keeping with national industry standards JGJ88-92 Elevator Safety Technical Specifications.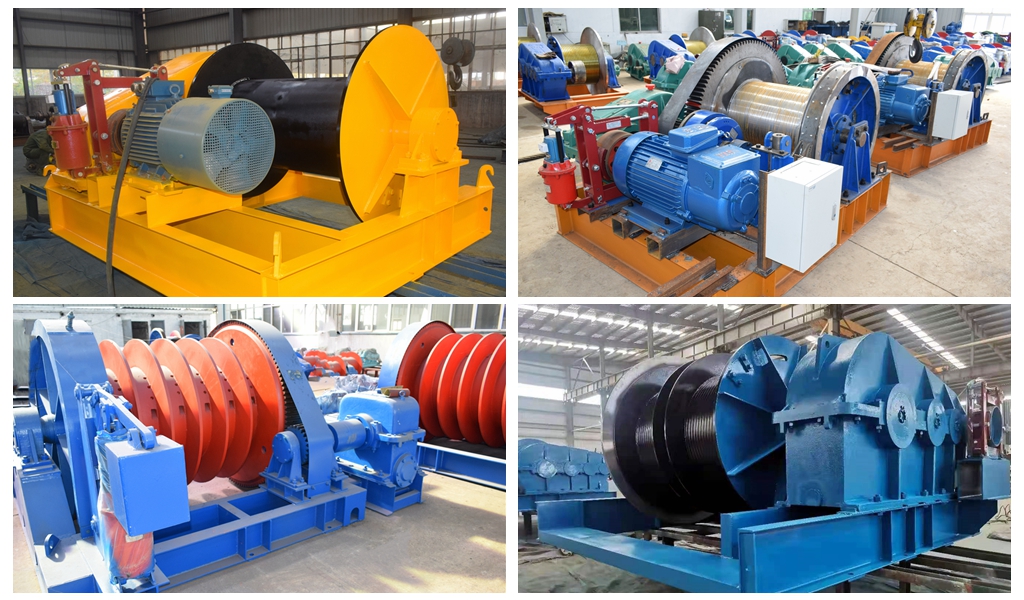 Electric Sluice Gate Winch for Hydropower Station
1. Hoist operators must master the structure, performance and operation methods of the hoist, and have certain mechanical knowledge to ensure the normal operation of the machine.
2. Before operation, conduct a comprehensive inspection of the hoisting and closing machine, whether the lubrication of each part is good, and whether the bolts are loose. 3. When the hoist is running, the operator shall not leave the site, and immediately stop the machine if a problem is found.
4. When repairing the machine, the load must be removed.
5. When in use, it is necessary to inject lubricating oil from the oil injection hole at any time, and always keep enough lubricating oil. The screw should be regularly cleaned of grease and new oil should be applied to prevent rust.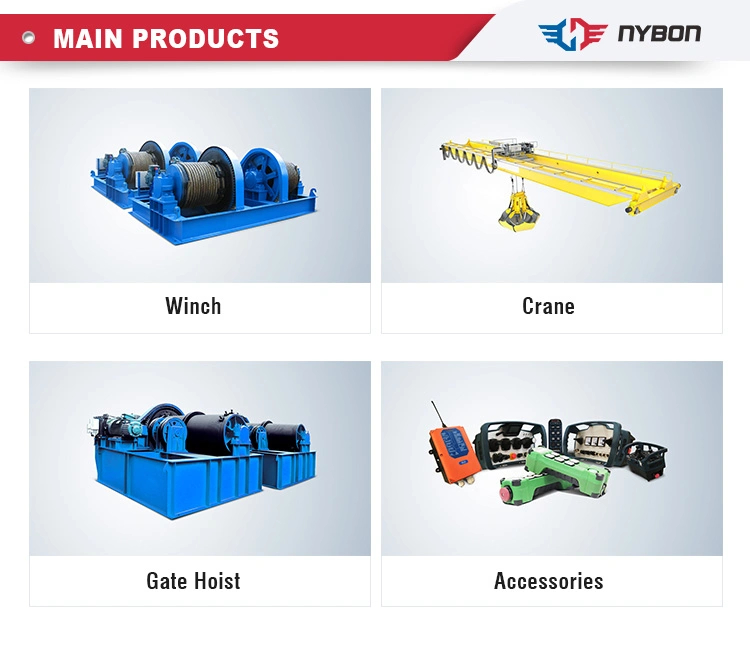 Serie de grúas
Serie de grúas
Winch Series
Serie de cabrestante
Winch Series
Serie de cabrestante
Hoist Series
Serie de polipastos
Hoist Series
Serie de polipastos