High-Quality Underhung End Carriage for Suspension Single or double Girder Crane

FEM Standard Hollow Shaft Crane Carriage/End Carriage With Electric Motor for Heavy Industry and Warehouse
End carriages/Crane carriage also named end trucks or trolley groups mainly composed of a wheel, motor, steel structures, axis pin, pinion axle, buffer, connecting plate, connected flange, and so on. There are two end carriages in the bridge crane, which are installed on both ends of the main beam. End carriages can be used to support the bridge, which is usually made of Q355B steel.
The large selection of travel wheels and special wheel designs enable end carriage to be adapted to almost any travel rails and operating conditions. Cost-effective, ready to install, simple installation and alignment, favorable dimensions and a wide variety of versatile connection options make our end carriage particularly cost-effective. As crane end carriage is requested according to different needs from clients all over the world, we can make it by following drawings and customized processing from custom.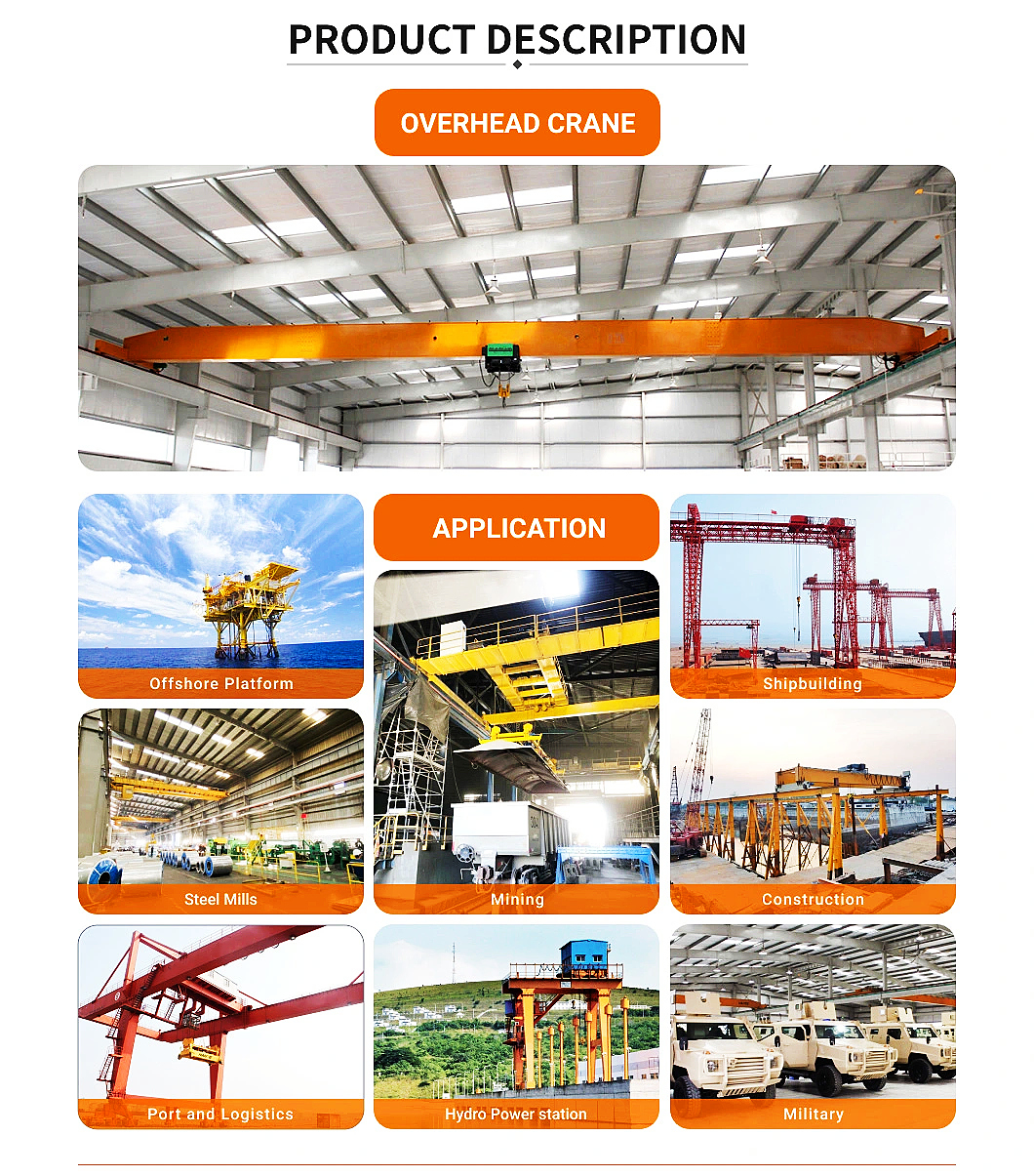 Model
ΦD
(mm)
A
(mm)
ΦB
(mm)
W
(mm)
C
(mm)
K0
(mm)
125
125
50
60
150
212.5
60
160
160
80
80
150
270
65
200
200
80
80
200
325
75
250
250
90
100
200
375
80
320
320
90
100
230
435
80
400
400
100
120
260
540
85
Nybon Crane and Nybon Winch products have entered into more than 80 countries and regions all across the world. There are 3 main types of products: Firstly, supply of heavy machinery namely large-scale port container machinery and bulk material handling machinery such as quayside container cranes bulk material handling machinery includes ship loaders, ship unloaders, bucket-wheel stacker-reclaimers and chain-bucket ship unloaders.
Secondly,industrial cranes that used at shipyard,construction,mining field,steel works,manufacturing and many more areas,including overhead crane,gantry crane,ship crane,jib crane.etc
Thirdly, we produce heavy-duty winches,gate hoist,electric winch,diesel winch,hydraulic winch,boat winch,anchor winch.etc